2022 PIT and Aerial Lift Certification Courses
Florida
Students showing demonstrating the skills they learned
2018 Advance MOT Certification Course
Tampa FL
November 2017
ReMetronix Port Saint Lucie, FL
CPR / AED & First Aid Certification Course
November 2017
Swan and Dolphin Resort
Fall Protection Course
Private Doctors Office 2017
Port Saint Lucie, FL
CPR / AED Certification Course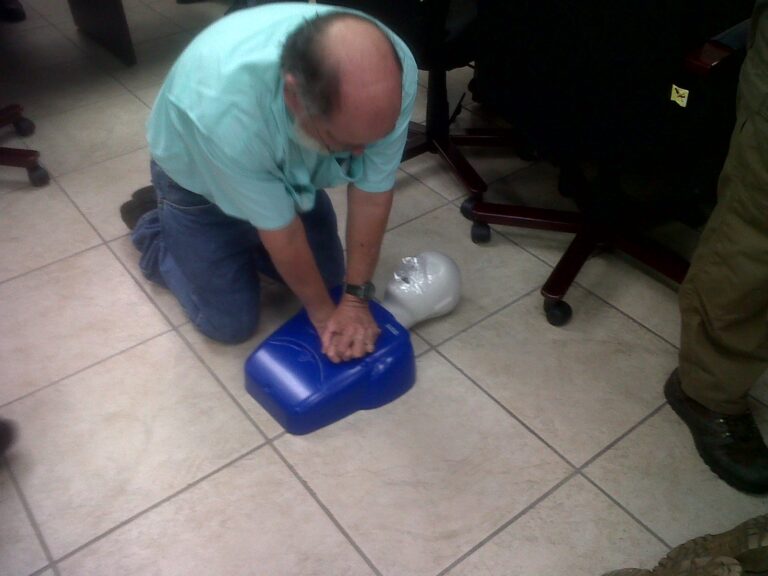 2017 Saturday Afternoon Family CPR Workshops
Our International Work
2016 Saudi Arabia, Lebanon & Egypt
Consulting work for a Paper Manufacturing Client
Pictured: Company Manager and wife,
Larry Riley
David Casavant
Aerial Lift Certification Course West Palm Beach FL
2016
6 Students
Power Industrial Truck Certification Course
2015 Cincinnati OH
ReMetronix
OSHA 10 Hour Construction
Indiantown Power Plant
Client: EnCon LC.
Date: 10/15 -10/16, 2010  EnCon: Natural Gas Pipeline construction site
Fork Lift Certification course
Bryant Masonry West Palm Beach, FL                                                   
Date: 10/02/2010
Course included: Inspecting forklift, Student Skills Test, Loading & Unloading and Practice Operating Skills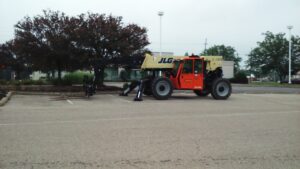 Certified Fork Lift Course
OSHA 10 hour Construction
ICW Warehouse
Port Saint Lucie
Date: 9/30 – 10/1,   2010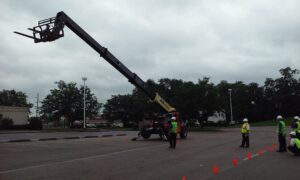 OSHA 10 Hour Construction
08/28/10, Burnsville, MN
90 in attendance
"Very professional! Easy to listen to! Presented in a high quality manner made the time (10 Hours) easy sit through!" Dona J.
"A very informative course. It helped me to start thinking in safety terms. I am now able to see the scope of OSHA and the big Job they have to keep us safe! Keep up the good work!" George L.
"Both Larry and James are Fine instructors and authoritative in all areas discussed." Craig C
"I really enjoyed the open Q & A format, both presenters were able to answer all questions and took time to make sure that the material was understood by all." Erica N.
"I really enjoyed the speaking style and presentation, it was outstanding!" Michael G.
"…Straight forward common sense reasonable instruction!" Maggie P.
"I appreciate the knowledge of the instructors! They brought the information so that all can understand!" Randy
"This Presentation was presented in a very clear yet simple format. It was easy to follow + effectively presented. The little bit of light humor helps to take a very serious subject and make me want to implement the information, even though it means me making some major adjustments when it come to some of my normal working procedures." Rob R.
"I feel more informed on what I should be looking for in my job in safety" Carol S.
"Equipped me to do a better job."  Don
"Enjoyed your relax interactive presentation style, Good Team work!" Brad
OSHA 10 Hour in Construction 2/20/10
 31 in attendance
"Being taught by Larry was more then a teacher student relationship. Larry cares about his students development and comprehension of the material. He works with his students so when they leave the class they have a thorough and in depth knowledge of the course. I look forward to the next time I am taught by Larry." March 4, 2010
Top qualities: Great Results, Expert, High Integrity
Anthony L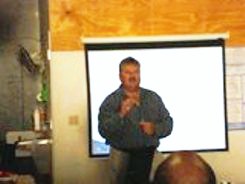 Forklift Safety Training and Certification
West Palm Beach FL.
July 16 & 17, 2010 15 attending this class!
What Students like most from the Class:
"Hands on portion of the class"
"Skills Testing"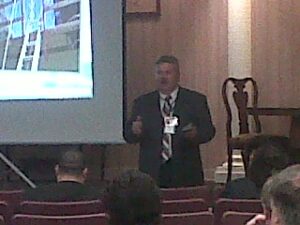 Fork Lift Certification 2/13/10
21 in attendance
 Forklift Safety Training and Certification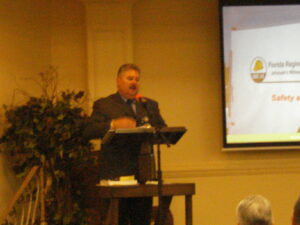 GRANT COURSES: 11/13/2009 – 08/30/2010
---
Free 4 Hour OSHA Electrical and ArcFlash Update Seminar
"Susan Harwood Grant"
in 33 cities
---
Locations for the classes:
Little Rock, AR 
Oklahoma, OK
Dallas, TX
San Antonio, TX
Houston, TX
---
Seattle, WA
Sacramento, CA
San Francisco, CA
 Los Angeles CA
San Diego, CA
  Honolulu HI
---
  Baltimore MD
 Washington DC
   Richmond VA
Raleigh / Durham, NC
Charlotte NC 
---
Secaucus, NJ
Trenton, NJ
New York City, NY
San Juan, Puerto Rico
---
Buffalo, NY
Syracuse, NY
Schenectady, NY
Boston. MA
Warwick, RI
---
Louisville, KY
Nashville, TN 
Memphis, TN
Susan Harwood Grant for the 2009 OSHA Update Workshop! 
Learn About OSHA's Newly Revised Standards 
The 4 main topics that we will be covering:
Common Electrical Hazards
Wiring Design and Protection
Hazardous Locations
Personal Protective Equipment 
OSHA 10 Hour Construction
Aerex Industries
4-6-2009
Comments:
Matthew: The class was very informative and now I understand a lot more. I really enjoyed the Power Points.
Randy: "Great Job Larry! I really enjoyed your presentation!"
Mike: "Very Informative"
Phillip: "Everything taught was vital to our Safety!"
---
OSHA 30 Hour General Industry  
SkyLine Elevator  (2-18 to 2-20, 2009) 
with Workshop Exercise
Student Comments:
Larry C: "I Enjoyed the delivery of  the material, The course was  well organized and informative."
Ronnie: "I really enjoyed the instructor's teaching style and the way the class was setup.  The presentation was excellent,  I would not change a thing."
OSHA 10 hour in General Industry for SkyLine Elevator  (1/07/2009)
Student Comments
Danny- "This was a very interactive class."
Donald- "I really enjoyed the presentation."
Marcia Owner of Skyline: "Larry did great and covered the topics at a great pace"
Curtis: "I really enjoyed how the material was presented!"
Terry: The material was applicable and very informative!
Jim: 'I really enjoyed how we were able to ask Larry questions and he gave us the right answers. Larry covered the safety aspect of our jobs."
Robin, Owner of Skyline Elevator: "The presentation was very smooth and Larry was very knowledgeable about all the subjects."
Larry: " Larry was very thorough at covering all the safety facts."
Terry Sr.: " Larry covered all the industrial side of the course, great job!"
Sandra: "Thank you Larry, You have helped me to understand safety at work. I really learned a lot from you."
Marty: "Larry was energetic and I really enjoy  the pace that the material was covered, not too fast but yet, kept us active in the presentation. Great job Larry keep up the good presentations!"
---
Like what you see!
Want to have you own class?
Contact Larry today!! (561) 350-8913
---
OSHA 10 hour Class on 6/6/2008 @ The Hampton Inn ST. Lucie West, Port Saint Lucie FL.
 Powerpoint on Stairways/Ladders. 
---
Comments from Students in the Class!
"I learned a lot from the instructor, I never knew
there was so much involve with
Work Place Safety."
James, Port Saint Lucie Fl.
"I like the way the Instructor included my
work field in the presentation." Excellant Job!
Joseph of GPS CC LLC.
"This class showed me what is needed
to work Safely all the time during
the day, Great course!".
Brichael Of H & J Contracting
Come be a part of our next course and have your employees enjoy becoming safe workers.
 Access Safety Compliance Training,
Inc.
Classes are forming now check out our Upcoming Events Page